Home
›
General
Heading/yaw jumps with recording Euler Angles
Hi all
I am recording Euler angles with 2 Metamotion C sensors on an aluminum plate for testing and to make sure both sensors are about the same (angle and direction wise)
It all starts well (difference is under 1-2° and with custom housing etc to be expceted)
But at some point the heading/yaw always starts to jump. Later it goes closer together, but never gets as good as at the beginning of the recording. Roll and pitch are doing ok
Reading a little bit about these things I saw that heading can be jumpy...
Is this normal behavior from the sensor, or is there any way I can improve this?
Metamotion C
Mod Nr 6
Firmware 1.4.4
Hardware 0.1
Final usecase is analyzing in sports. here a small vid where we already tested in skicross mounted on skis.
also here on sec. 39 you can see a jump in the left ski.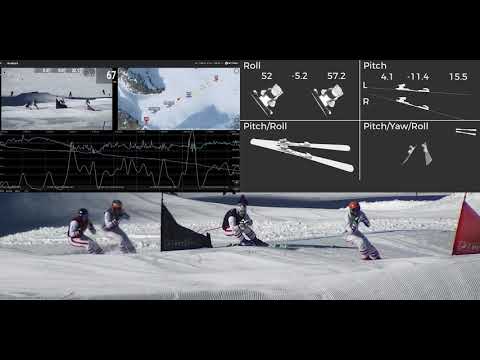 Cheers
Goam